Trainings for education professionals :
Since the beginning, we have trained over 2,400 education professionals! Over the past two years, 270 have joined us."
We have had wonderful feedback. Check out the testimony of past participants at the bottom of the page.
Savoir-être Training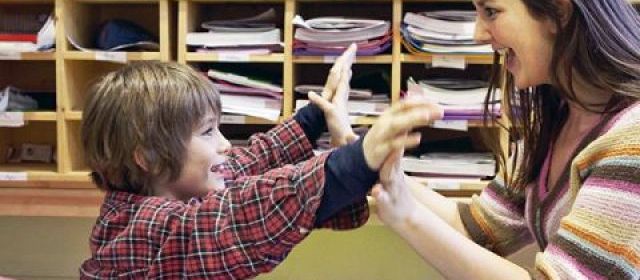 This training is the most in-depth training we offer on our pedagogy for education professionals. We have been offering it for several years. They engender:
A better knowledge of yourself and of children.
A strong awareness of your own potential and the potential of children.
A stronger self-confidence and affirmation.
A dynamic of success and cooperation transposable for the classroom.
A positive and constructive communication.
More meaning.
We offer 2 types of training courses:
- "Savoir-être and eco-citizenship training" – 2 days discovery :
The next session will be on 10th + 11th of July (9 AM – 17PM)
Check here for more info
- "Savoir-être and eco-citizenship training" – 4 days indepth training + one-week immersion course at Living School.
Check here for more info
You can sign up by emailing Audrey : administration@livingschool.fr or 01 42 00 72 24.
Living School is a certified training organization (which allows the management of fees by collection agencies).
Feedback from teachers who have completed the trainings :
Camille, high school teacher : "I praised my senior students. I took time to tell them that they have plenty of qualities and I praised each one of them individually. It did them so much good and they so needed it…it was just before the end of year baccalauret exam and their main teacher was not very encouraging."
Yanek, 1st grade teacher : "The savoir-être workshops gave me awareness and tools that are truly important in my pedagogical practice. I was able to test immediately the efficiency of the changes in my own behavior when it came to the work and atmopshere of the children. I saw children smiling again once I had praised and encouraged the image they had of themselves. I perceive clearly that it is fundamental to manage with consciousness our own savoir-être as a complimentary part of pedagogical methods, for the good of the child and for our own good as well. This training is a key step for me. Absolutely a training to do!"
Joseph, 4th grade teacher : "A training out of the ordinary that has the audicity to go to the intersection of paradigmes currently applied to the creation of educational trainings in France because it puts the emphasis on the savoir-être of the teacher more than his savoir and his savoir-faire."