English
Native-speaking teachers present for at least half of the school day make immersion in English possible.
All these teachers speak to the children exclusively in English.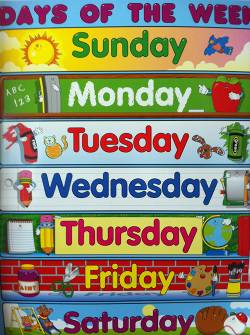 In primary school, the Anglophone teachers propose songs, stories, games, daily rituals (the date, weather, counting the number of children attending…) and utilize an ample amount of visual aids (flash cards, gestures, miming, games, realia…) to help children understand. It is not focused solely on an academic integration, but an open and enjoyable learning process, one that is made possible by full immersion. Little by little, children repeat song lyrics, integrate key phrases (stand up, sit down, jump, etc.) and begin to construct their own vocabulary (colors, animals, emotions, numbers, etc.).
After this period of immersion, beginning at the kindergarten level, Anglophone teachers start to teach English (English as a Language), starting with an engaging method, "Letterland,"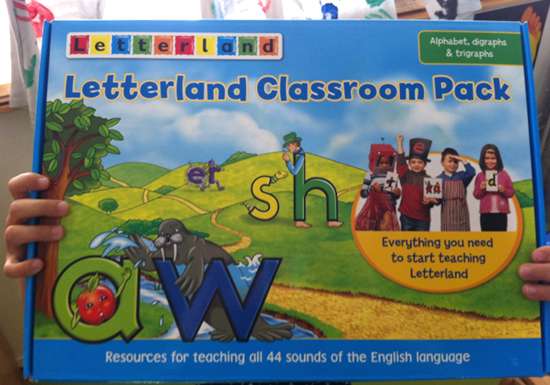 which allows the children to integrate phonics and begin to read simple words in English. In 1st grade, the children learn to read and write and they reinforce these skills in 2nd and 3rd grade. The anglophone teachers apply an interdisciplinary approach to English learning. For example, children draw and paint letters of the alphabet during art time or discover an artist, they do mathematics in English (couting on the math freize, one by one, then two by two, then with simple equations), physical education or even during sciences (the water cycle, energy sources, transportation, etc.).
The learning programs for each class are aligned with the international standards of the CEFR: Common European Framework of Reference for Languages and work hand-in-hand with the Cambridge Curriculum Framework, which provides clear learning outcomes for each grade level. There are two tracks of learning, one for francophones and one for anglophones, so that each child is individually accompanied with their learning, challenged at their own level. This allows the anglophone children to deepen their skills in English (reading comprehension, writing skills, vocabulary, spelling) as it would be taught to them in an anglophone country (the United States, England, Ireland) and for the francophone children to integrate the same notions, adapted to their level (English as a Second Language).